Our trips run through the Spring, Summer, and Fall on a dam-controlled
section of the St. Louis River. Ages 11+ Rafting trips start at $48 per person!
---
At normal water levels during the summer months the section above the Thompson Dam, the Upper, is a 4.4 mile stretch with 8 sections of Class I – III rapids.

Below the Thompson Dam, the Lower, is a shorter section filled with numerous drops and Class II – V rapids. Generally the Lower is reserved for expert kayakers and usually only passable with rafts late in the season or at much lower water levels and flow rates. We generally only run this section at low levels/flow rates.

All our Whitewater, Lazy River, and Fishing guides are certified in First Aid, CPR, and whitewater rescue. See our FAQ section for more info. Book your trip online or call us to reserve your seat and ask questions.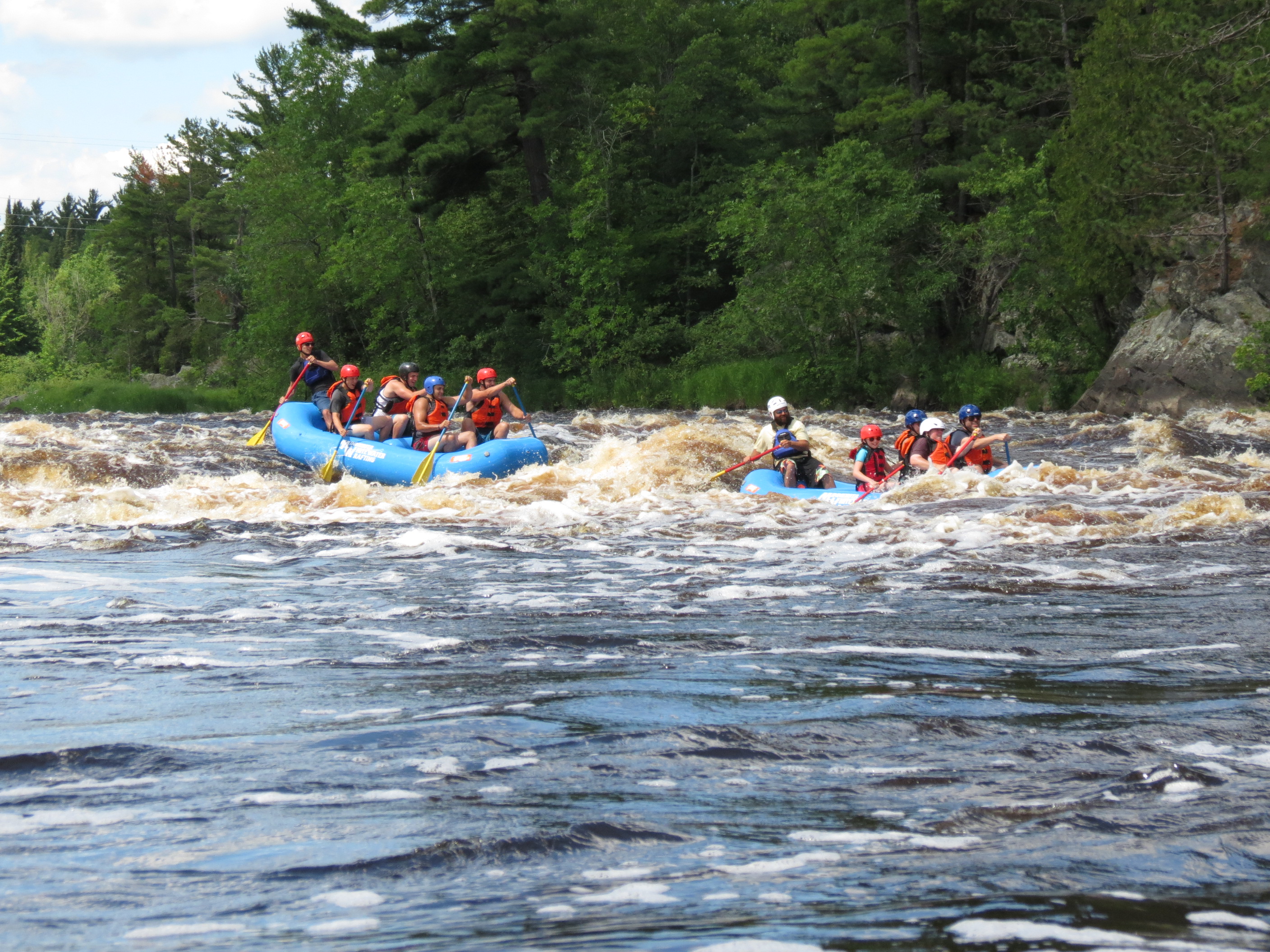 ---
Use our online booking system to reserve your trip!
---
After Your Trip - Don't Forget!
---
While you see the river, feel the river, and ride the river, we've got a photographer capturing all the action to preserve the experience for years to come!
Visit MinnesotaWhitewater.com after your trip to order photos!