SEE THE RIVER. FEEL THE RIVER.
RIDE THE RIVER.
Our mission is to provide a whitewater rafting adventure on the St Louis River to as many folks as possible. MN Whitewater Rafting provides a unique experience and a different perspective of our beautiful natural environment from the St. Louis River. Minnesota Whitewater specializes in team-building experiences for corporate or business groups, school and other youth groups, and anyone else willing to try!
---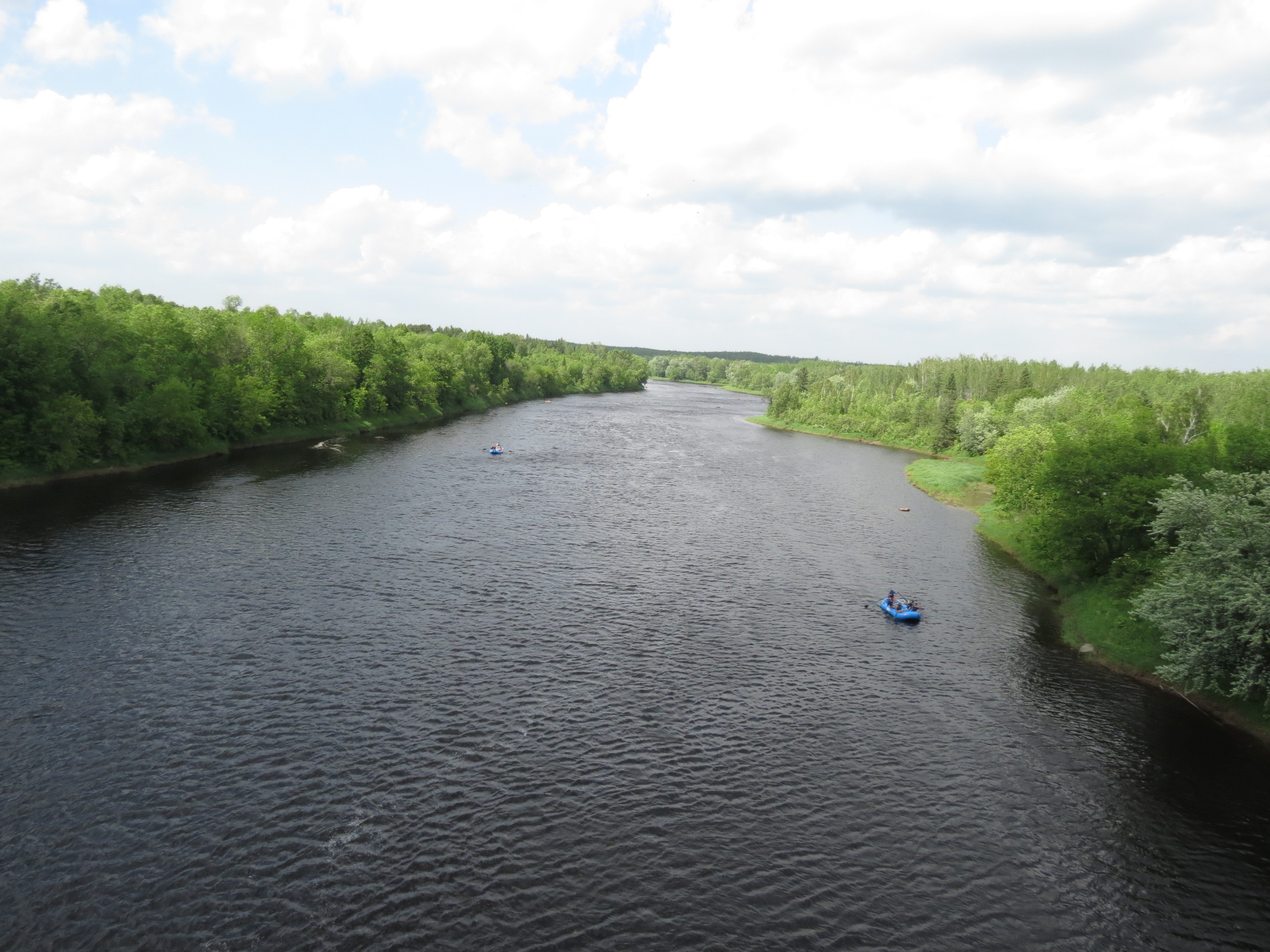 Our trips run through the Spring, Summer, and Fall on a dam-controlled section of the St. Louis River. At normal water levels during the summer months the section above the Thompson Dam, the Upper, is a 4.4 mile stretch with 8 sections of Class I – III rapids.

Below the Thompson Dam, the Lower, is a shorter section filled with numerous drops and Class III – V rapids. Generally the Lower is reserved for expert kayakers and usually only passable with rafts late in the season at much lower water levels and flow rates.

The Upper: Minnesota Whitewater has access to the Upper next to The River Inn at 3212 River Gate Ave in Scanlon, Minnesota. Our trips follow the four-plus mile stretch of the Upper St. Louis River. This route begins with familiarizing rafters with the boats and paddling by running through a 'slalom' course through the pylons of the I-35 freeway bridge. From there we first encounter the Class I-II rapids called "Warm-Up Rapids" just south of the I-35 bridge. Then on to a nice set of surfing waves at the "First Hole" (Class I-II) where our guests can attempt to surf their raft in one or two 'surfing' waves. Once comfortable with paddling the rafts through the pylons and surfing the waves, it is on to the more challenging "Two Hole" and the "Boat Smear Canyon". Most trips include a brief rest at the Canyon. Once rested, it is back into the rafts and off to the highlights of the trip — the "Hidden Hole", "Electric Ledge", and "Little Kauna". The "Electric Ledge" is a river-wide Class III rapids consisting of a four to six foot drop. From there it is a little paddle across the Thompson Reservoir to the take-out.
---