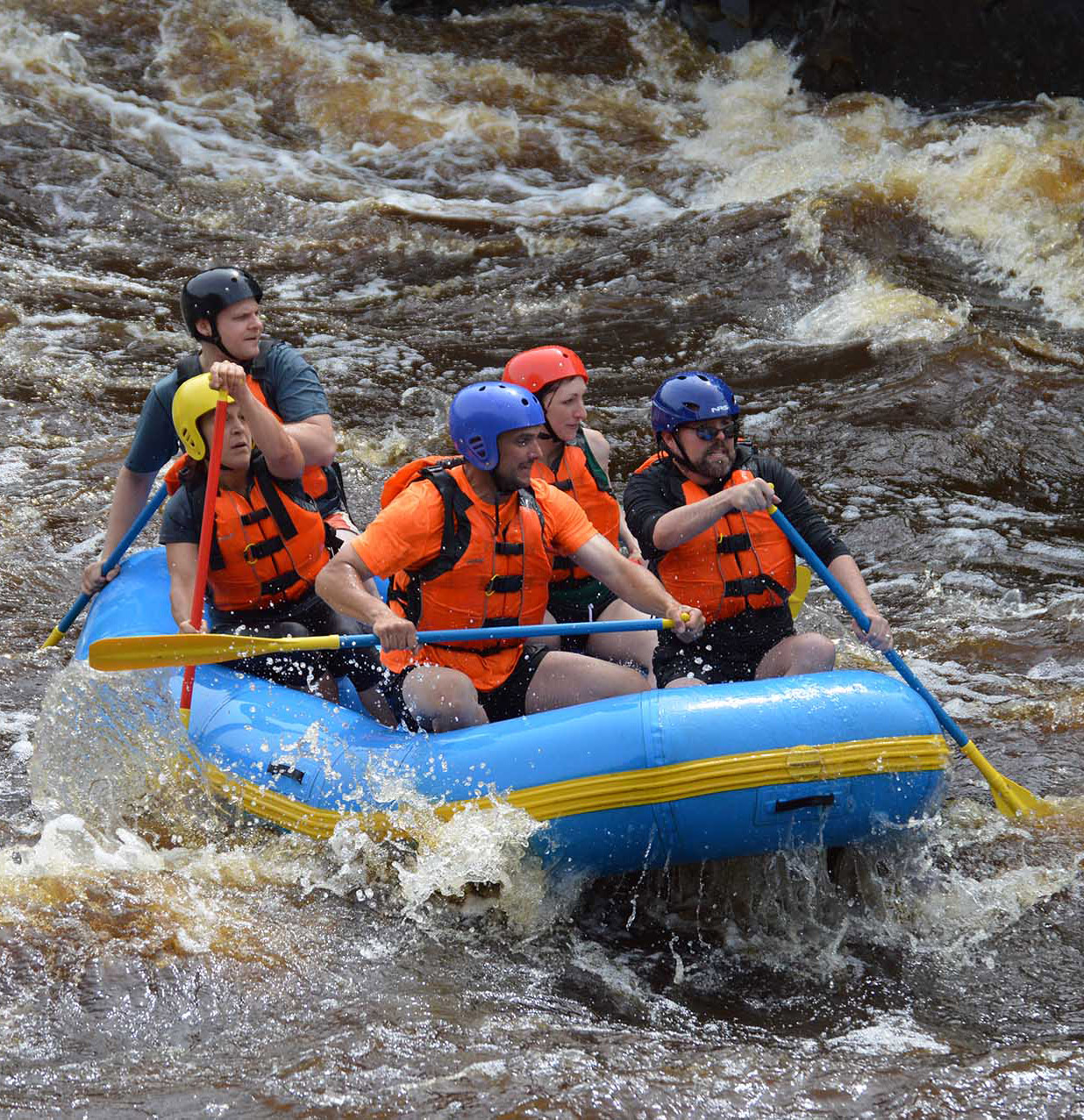 It's All AboutHavingFun
---
Book Your Trip

Trips start at just $50!

Run the Rapids

Check our what to bring and not to bring lists under FAQ

Memories Made

Come back here to find photos from your trip - available to purchase!
---
Grab a paddleIt's time for Adventure
---

Whitewater Rafting
Adventure awaits on the scenic St. Louis River!
---

Guided Float Tours
Enjoy a scenic ride and let our guides do the work.
---

Group Rates
We're great for groups! Booking for 12 or more? Special rates for large groups.
Group Rates
Bring one, bring all! Groups of 12+ unlock special rates for your rafting trip. Call for more information and to book your next adventure!
CALL NOW!

Guided Fishing Tours
Plan your epic fishing trip today.
---

Buy Photos
Every trip is a memory made. Buy or view the photos!
---

Gift An Adventure
Need the perfect gift for your adventure seeker?

Schedule Your Trip!
Choose your activity and schedule here:
---
Our CustomersLove Our Service
---
HUGE FUN for adults and teens! Your biggest fear may be that you'll fall out of the raft, but if you do, it's not that big of a deal --... read more you have a helmet and vest to keep you floating, and they train you how...More

Sarahkeet


August 6, 2018
---
My family had an amazing time even though the water level was a little low. We had time to splash and play in the river. Great guides. ... read more It is great for family and friends. There was 10 of us in 3 rafts. You have to help paddle on the river and going over the falls are amazing.

Diane M


July 12, 2021